VIP salon
Udobnost u preko 1.100 aerodromskih VIP salona.
Neograničen internet
Pristup internetu kroz globalnu WiFi mrežu bez dodatnih troškova
Mastercard concierge
Personal assistant, available 24 hours a day, 7 days a week
Prilikom prvog preuzimanja Banca Intesa Mastercard Platinum kreditne kartice u ekspozituri, možete se odlučiti za jednu od navedenih lokalnih pogodnosti koje su vam dostupne narednih 6 meseci
PRISTUP VELIKOM BROJU SPORTSKIH OBJEKATA UZ FITPASS ČLANARINU
SKIPASS ZA VIKEND TOKOM SKIJAŠKE SEZONE NA KOPAONIKU
PREKO 250 KANALA DOSTUPNIH NA ARENA CLOUD APLIKACIJI, SPORTSKI DOGAĐAJI, FILMOVI I SERIJE IZ VIDEO KLUBA
Pravo na korišćenje ili zamenu pogodnosti možete ponovo ostvariti nakon perioda od 6 meseci ukoliko je potrošnja po vašoj Banca Intesa Mastercard Platinum kreditnoj kartici iznosila 3.000 eur, odnosno prvog narednog meseca po dostizanju navedenog iznosa.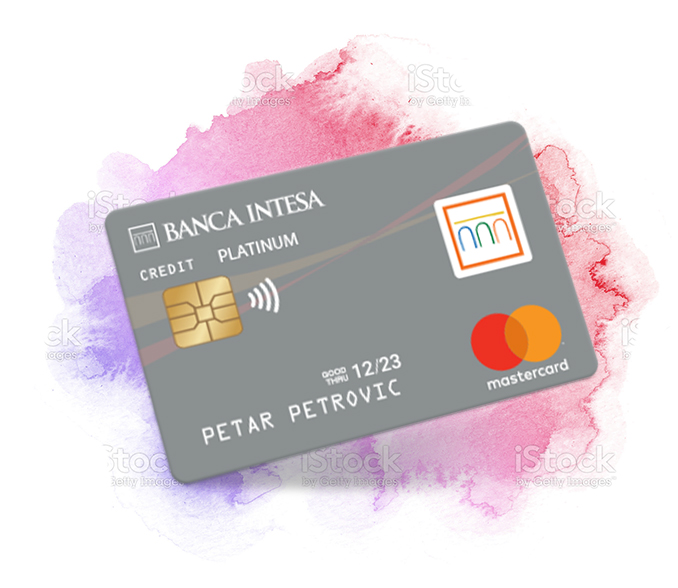 Na raspolaganju su Vam i mnogobrojne pogodnosti:
Podizanje gotovog novca na bankomatu ili kupovinu preko interneta u zemlji i inostranstvu

Odloženo plaćanje do 40 dana

Mogućnost kupovine na do 24 rate na više od 9.000 prodajnih mesta u zemlji, kao i popusti na na prodajnim mestima naših partnera
Saznajte više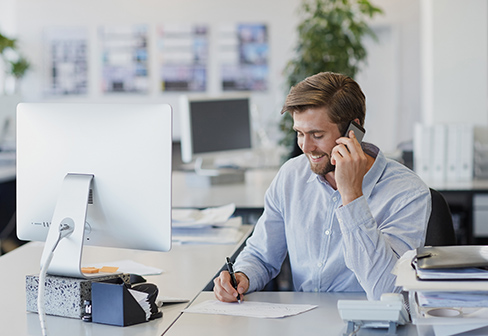 Make an appointment with your Magnifica advisor
You can check the contact of your Magnifica advisor at 011 310 88 88.
APPLE PAY. INNOVATION UNDER YOUR FINGERTIPS.
Forget your wallet. Connect your VISA card to your Apple device. Pay easier and faster.
Safe online shopping
Shop safely on all websites around the world. Payment for shopping on websites with specified sign Mastercard SecureCode is approved for each transaction by one-time password received via SMS to the mobile phone number verified of confirmed at a Banca Intesa branch office. You can find out more information on the protection method HERE.