Housing loan for adaptation and reconstruction
Renovate your home
Loan terms
Minimum loan amount is 5.000 EUR with tenor up to 240 months
No fees
Without fees for annual loan administration
No participation
Housing loans without mandatory participation
Loan calculator
Calculate your installment for reconstruction loan.
With salary transfer

Monthly installment

Fixed IR monthly annuity

-

EUR

Variable IR monthly annuity

-

EUR

Loan amount

-

EUR

Loan processing fee

-

EUR

Tenor

-

-

Total amount to repay

-

EUR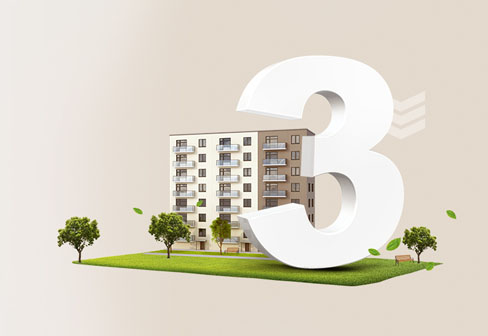 Take your mortgage loan in only three steps
Calculate installment, take a look at shortened process for mortgages and schedule a meeting in Intesa Casa center.
Benefits of taking out an adaptation
Make your living space more functional, comfortable and beautiful with the Banca Intesa housing loans for adaptation and reconstruction of living space. With a favourable interest rate and without mandatory participation, you can enjoy a better and more comfortable living space.
You can take out a renovation loan for a repayment period of up to 240 months.