Start Online application for Housing Loans
Check the summary of your calculation and decide if you would like to book a videochat with our Mortgage Specialist to deep dive your needs, or if you prefer to book an appointment in Branch.
Your monthly installment for desired amount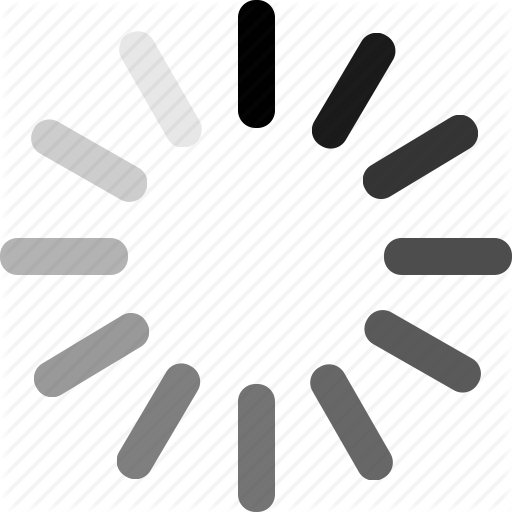 EUR
Desired loan amount

EUR

Processing fee

EUR

Max loan amount

EUR

Max installment amount

EUR

VAT refund

EUR

Minimal value of other collateral for the maximum loan amount

EUR
Additional information
Cadastre fee for issuing a list of real estate

- EUR

CB report fee

- EUR

Estimation of market value of real estate

- EUR

Bills of exchange

- EUR

Notary fee and costs for notarization of the pledge statement (for the maximum loan amount)

- EUR

Real estate insurance premium - annual premium

- EUR

Cadastre fee for mortgage registration

- EUR

Reward and costs of notaries for drafting and certifying the contract of sale

- EUR

Total expenses before loan disbursement based on the maximum loan amount

- EUR
Važne informacije
U rezultatima preliminarnog obračuna se prikazuje mesečna rata za željeni iznos kredita koji predstavlja razliku između unetih podataka o ceni nekretnine i učešća. Mesečna rata za željeni iznos kredita je obračunata na osnovu unetih podataka o primanjima, periodu otplate kredita i iznosu učešća. U rezultatima se prikazuje i maksimalno mogući iznos kredita, maksimalna mesečna rata, kao i naknada za maksimalni iznos kredita. Iznos povraćaja PDV se prikazuje samo u slučaju kupovine novogradnje.
Maksimalno mogući iznos kredita je preliminarno obračunat na bazi unetih podataka o mesečnim primanjima i mesečnim kreditnim zaduženjima.
Ukoliko je uneto da je ista nekretnina čija se kupovina finansira putem stambenog kredita ujedno i predmet hipoteke, u obračun maksimalnog iznosa kredita se automatski uzima i iznos učešća 20% od kupoprodajne cene, pod pretpostavkom da je procenjena vrednost nekretnine koju kupujete ista kao i cena koju plaćate prodavcu.
Ukoliko je uneto da je druga nekretnina predmet hipoteke, u obračun maksimalnog iznosa kredita se automatski uzima i iznos učešća 10% od kupoprodajne cene, uz prikazivanje minimalne vrednosti hipoteke.
Sve kalkulacije se odnose na stambeni kredit za kupovinu stambenog prostora, indeksiran u EUR sa promenljivom kamatnom stopom. Ukoliko kredit želite da otplaćujete sa solidarnim dužnikom, postoji mogućnost povećanja maksimalnog iznosa stambenog kredita koji možete da dobijete.
Preliminarni obračun uzima u kalkulaciju po srednjem kursu NBS za 1 EUR.
Ostali troškovi predstavljaju stvarne troškove raznih organizacija, državnih organa i udruženja na koje Banka ne utiče, a koji se plaćaju inicijalno pre isplate stambenog kredita. Troškovi koji zavise od iznosa pravnog posla (Nagrada i troškovi notara za overu založne izjave, taksa Katastra za upis hipoteke, nagrada i troškovi notara za izradu i overu ugovora o kupoprodaji) su obračunati na maksimalni iznos kredita, odnosno na iznos unete kupoprodajne cene i na bazi zvanične tarife Katastra i notara. Trošak notara za overu ugovora o kupoprodaji se ne uzima u obračun EKS. Ovde je prikazana nagrada notara u punom iznosu koja se plaća kada notar sačini ugovor o kupoprodaji u obliku javnobeležničkog zapisa. U slučaju da ugovor o kupoprodaji sačini advokat, a da notar izvrši samo overu istog (solemnizacija), tada se plaća 60% od nagrade notara prikazane ovde.
Predugovor - za sastavljanje i solemnizaciju predugovora o kupoprodaji plaća se 50% nagrade. Ako se kod istog notara solemnizuje i predugovor i ugovor o kupoprodaji, nagrada notara za solemnizaciju ugovora o kupoprodaji se umanjuje za iznos nagrade plaćen notaru za solemnizaciju predugovora o kupoprodaji.
Ovaj kalkulator je informativnog karaktera. Konačna odluka Banke biće doneta nakon što dostavite svu neophodnu dokumentaciju i zvanično podnesete zahtev za stambeni kredit i nakon procene te iste dokumentacije od strane nadležnih organa/organizacionih delova Banke.
Na linku Reprezentativni primer možete videti reprezentativni primer stambenog kredita sa iznosom EKS.