Mastercard Gold - travel safe
Feel free every single day
Enjoy the benefits provided by Mastercard Premium
In instalments
Equal monthly instalments
Travel insurance gift card
Providing additional safety on trips
Pay at more than 9,000 stores around the country
You can use MasterCard Gold at more than 9,000 stores around the country. The deadline for settling the monthly obligation of 5% (of the total debt from the previous period) is the 10th of the month. You can settle your obligations via the Banca Intesa mobile and electronic banking, standing order, payment at the counter of Banca Intesa.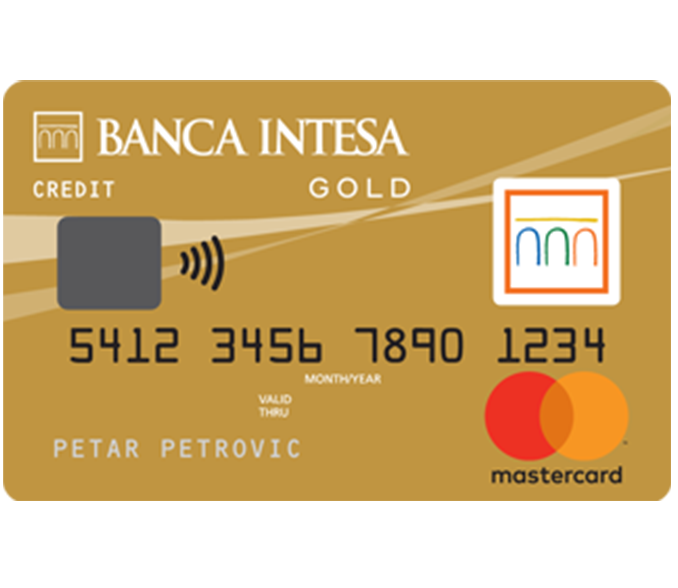 Mastercard Gold credit card
Without annual membership fee for Magnifica package account users

Travel insurance gift card

Membership in the Mastercard Gold Premium program

Buy online and at point of sale in instalments

Travel insurance
Travel insurance gift card provides extra safety on trips in Europe, including Turkey, Cyprus, Canary Islands and Montenegro. Travel insurance card is invalid in countries where the client acquired the citizenship right. The card also does not include Serbia. The insurance package also applies to the members of your immediate family, in case they accompany you on your travel. For Mastercard Gold card user the insurance also covers recreational skiing accidents.
Benefits with Mastercard Gold
Mastercard Premium Benefits Program
Mastercard Premium Benefits Program
Specifically created for Mastercard Gold card users. Feel special every day – whether you are travelling, doing everyday shopping or wish to enjoy the best events. Discover the world of offers and priceless experiences HERE.
Priceless experiences in more than 40 cities
Priceless experiences in more than 40 cities
Users of Mastercard® Standard and Gold credit cards, who register on the Mastercard Priceless™ Cities platform, are able to get informed on current promotions and benefits which are available in more than 40 cities worldwide.

Visit the web page www.priceless.com, register and find out more about the priceless experiences which are at your disposal.
Credit card request submission
Get the credit card you wish in a few steps.
Documents
Bring your ID, certificate of employment and the amount of earning
Download
Branch office
Submit your request for issuing a credit card at the nearest branch
SMS notification
The bank will send you the info that the card is ready for collection
Collection
Collect your card at the branch office where the request was submitted
List of branch offices
Find the Banca Intesa branch office closest to you
HERE
Safe online shopping
Shop safely on all websites around the world. Payment for shopping on websites with specified sign Mastercard SecureCode is approved for each transaction by one-time password received via SMS to the mobile phone number verified of confirmed at a Banca Intesa branch office. You can find out more information on the protection method HERE.
Safety recommendations
Considering that cards have become part of everyday life, we pay special attention to security.
Learn more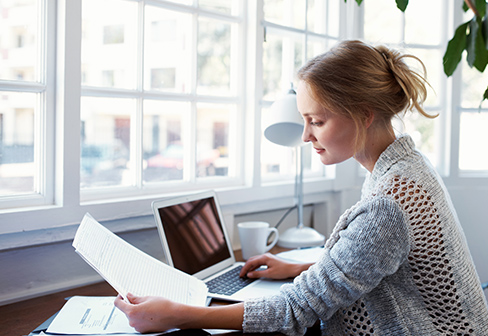 Additional information
Complete list of fees discover on link.