Senior Cash loan
When you cannot say no, we say why not!
What is important to know?
Who can take a loan?


You can obtain a "Senior Keš" cash loan if you are retiree between the age of 55 and 79, or up to 80 years old at the time of repayment of the last instalment.


What is the loan installment?
For a loan amount of RSD 100,000 for a repayment period of five years, your monthly installment would amount to RSD 2,326.83.

Calculate the installment for your desired loan amount, on the calculator below.
How to get a loan?



You can also realize a senior cash loan through digital banking applications if you are a registered user, in just a few steps.


Senior cash loan calculator
Calculate your monthly installment.
Monthly installment

Fixed IR monthly annuity

-

EUR

Loan amount

-

HRK

Loan processing fee

-

EUR

Tenor

-

-

Total amount to repay

-

EUR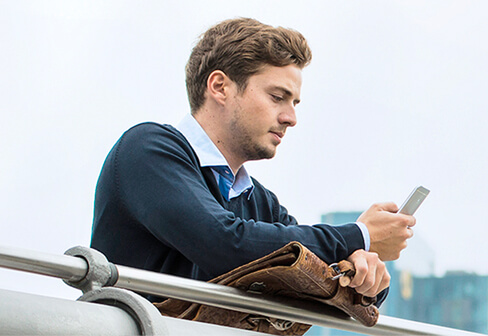 Become a Magnifica client
Discover the privileges of Magnifica Premium banking. Leave your details and Magnifica Advisor will contact you as soon as possible.
Your pension is enough...
...for all your needs! Senior Cash Credit for pensioners allows you to get extra money only with an ID card and pension checks for the last three months, and as a Magnifica client, you can directly schedule an appointment with your advisor and realize the loan under even more favourable conditions.
Make your loved ones happy and treat yourself to something you have long wanted with a cash loan with a longer repayment period, fixed instalment and without participation or guarantors. We also offer you the possibility of life insurance, free of charge.