Intermezzo cash loan
Pause an instalment when it suits you.
What is important to know?
Who can take a loan?
You have to be a Magnifica client to apply for an Intermezzo cash loan. You also need to be employed for an indefinite or definite period of time, or pensioner.

As a Magnifica client, you can realize the loan on more favorable terms.
What is monthly installment?
For loan amount of 200.000 RSD with tenor of five years your monthly installment would be
4.348 RSD .



Use our loan calculator below to calculate installment for desired amount.
How to get a loan?



You can realize Laki Cash loan through digital banking apps if you are a registered user, only in few steps. Find out more information below.




Intermezzo loan calculator
Calculate your monthly installment.
Monthly installment

Fixed IR monthly annuity

-

EUR

Variable IR monthly annuity

-

EUR

Loan amount

-

HRK

Loan processing fee

-

EUR

Tenor

-

-

Total amount to repay

-

EUR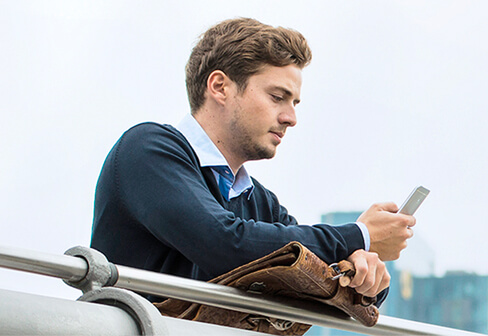 Become a Magnifica client
Discover the privileges of Magnifica Premium banking. Leave your details and Magnifica Advisor will contact you as soon as possible.
Is it really that simple?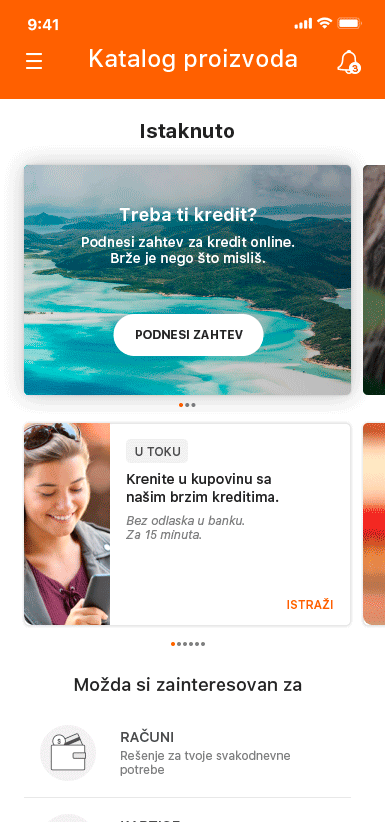 Is it really that simple?
Log into the digital banking app and select the "Loan" option and select one of the three offered loans.
Set the amount, repayment period, enter the salary and learn about all the terms of the desired loan.
Select the account, accept the said documents, enter the PIN and initiate the process of realization of the requested loan.
Wait for the request result notification. After approval, check the delivered documents and sign it by entering the PIN.
After signing the documents, the money will be on the selected payment account.
Financing tailored to you
Life is full of surprises and unforeseen expenses which often come completely unplanned. In these situations, it is necessary to find a secure source of funding. As our Magnifica client, you can get a large amount of money in a quick and easy manner.
The Banca Intesa Intermezzo cash loan gives you the opportunity to pause the repayment of the monthly instalment when you really need it during one calendar year, and up to five times during the repayment period.
Procedure for applying for a deferral of instalment is very simple and you can do it as soon as possible with your Magnifica advisor.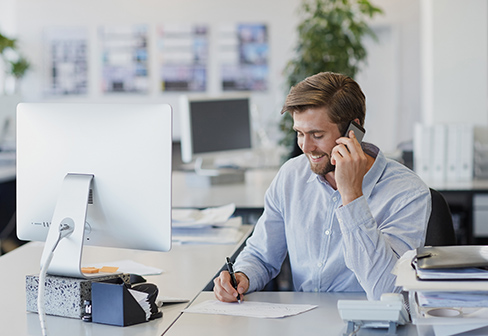 Make an appointment with your Magnifica advisor
You can check the contact of your Magnifica advisor at 011 310 88 88.