Benefits
Availability
Available 24 hours a day during the week
Non-stop available funds
Funds from your company's account are always available to you
Lower costs
Lower payment costs up to 40%
Cash withdrawal
You can withdraw cash from ATMs and make payments in the country
Discounts
Discount when buying fuel at Lukoil gas stations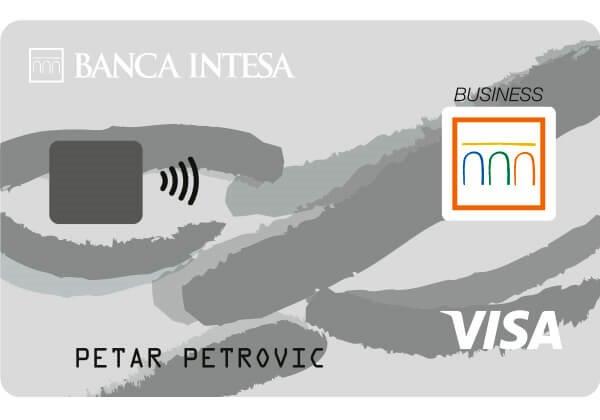 Visa Business Debit
Pay for goods and services

Withdraw cash from ATMs

Cash funds on your company's payment account are always available to you

Up to 40 % lower costs of payment transactions for withdrawing cash
You should also know this
Spending in the country is accounted in dinars, while the special-purpose foreign currency account is debited for spending abroad. In both cases, your company's current account is debited up to the maximum amount of coverage.

In order to contribute to improving your business results, we have made it possible for you to save money when buying fuel. For users of Banca Intesa Business payment cards, we provided discounts for buying fuel, in cooperation with Lukoil.

* You can find more information about discounts HERE.