Intesa Casa workshop for decorating kitchen
Find out tricks how to make your kitchen even more functional.
How to pick color for the kitchen
Make a functional arrangement of the pieces
Functional triangle
Functional triangle
Kitchen is consisted of three areas, which we call the functional triangle. The storage area includes the space in which the refrigerator and storage for groceries are located, the sink and the dishwasher are located in the washing area, and the stove is located in the cooking area. The kitchen is best organized when the sum of the sides of this triangle does not exceed 6.5 m.
Types of kitchens
Types of kitchens
For a long and narrow room, the single-line kitchen is the most suitable, where the pieces occupy one wall. If the kitchen room is wide, one solution is the parallel kitchen, and another is the "L" kitchen. The "U" kitchen is suitable for very wide rooms.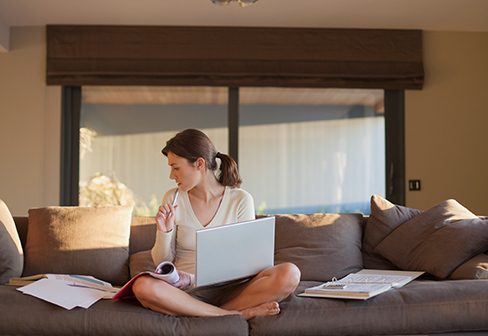 Mortgage loans
Take a look at our offer of mortgage loans for buying or adapting your home.